Regular price
$ 89.00
Sale price
$ 89.00
Unit price
per
Sale
Sold out
Supports visual acuity and color vision
Reduces the risk of developing cataracts
Eye development
Recognized by the Vision Institute of Canada
Superior Nutrient Absorption™

혈액순환- 미세 혈관의 건강을 도와 원활한 혈액순환
야전 시력- 눈의 빛 강도 조절
망막건강- 망막 건강에 필수인 루테인과 제아잔틴을 공급 
황산화 기능- 활성산소로 부터 눈과 시력을 보호
Benefits

Supports visual acuity and color vision
The synergistic combination of high potency antioxidants such as vitamins A, C and E and minerals copper and zinc reduce the free radical damage to the lens and retina.
The retina is rich in vitamin A, lutein and zeaxanthin, which are carotenoids found in high concentrations in the macula.  They play a role in supporting eyesight in conditions of age-related macular degeneration.
Total Vision Care uses therapeutic doses of 20 mg of lutein and 2.5 mg of zeaxanthin in natural oils extracted from Marigold (Tagetes erecta). Lutein and zeaxanthin protect the macula and photoreceptors in the retina from oxidative stress, as well as helping to filter out high energy visible blue light.
Reduces the risk of developing cataracts
Alpha Lipoic Acid is a potent antioxidant that may protect the lens and the retina from free radical damage and help reduce the risk of cataract development. Alpha Lipoic Acid increases glutathione levels by enhancing the recycling of vitamin C and vitamin E, reducing the burden on glutathione. Glutathione protects the lens of the eye from UV rays and high energy visible blue light rays, which can cause cataracts and digital eye burn.
Total Vision Care combines Alpha Lipoic Acid with bilberry fruit and grape seed extract. Together, these antioxidants play an important role in protecting the lens of the eye and the retina from free radical damage. They support visual acuity, reduce the risk of developing digital eye burn, and cataracts.
Eye development
Total Vision Care uses Superior Nutrient Absorption™. Omega 3 fatty acids have powerful anti-inflammatory properties that are abundant in the retina, particularly in the photoreceptors. They are essential for ocular development and retinal function. Superior Nutrient Absorption™ optimizes the absorption and delivery of the nutrients to the eyes, increasing macular pigment density.
Recognized by the Vision Institute of Canada
Total Vision Care is the only vision care supplement recognized by The Vision Institute of Canada. It is a comprehensive formula that follows the clinically proven AREDS and AREDS2 formula to support total eye health for adults of all ages. It goes further by including alpha lipoic acid, bilberry, citrus bioflavonoids, and grape seed extract for additional antioxidant protection.
Superior Nutrient Absorption™
Your body can only benefit from what it absorbs. Total Vision Care is made with our award-winning Superior Nutrient Absorption™ delivery system: nutrients protected in healthy oils enable your body to absorb more of what it needs throughout the day.
Ingredients

Lutein
Zeaxanthin
Alpha Lipoic Acid

1. 루테인
2. 제아잔틴
3. 알파 리포익산
4. 오메가 3
5. 아연
6. 빌베리- 아스타잔틴
7. 포도씨앗 추출물
8. 바이오 프라바노이드
9. 비타민 A
10. 비타민 C
11. 비타민 E
12. 구리
Use & Directions

Take one(1) soft gel daily, a few hours before or after taking other medications or as directed by eye care practitioners.
Share
View full details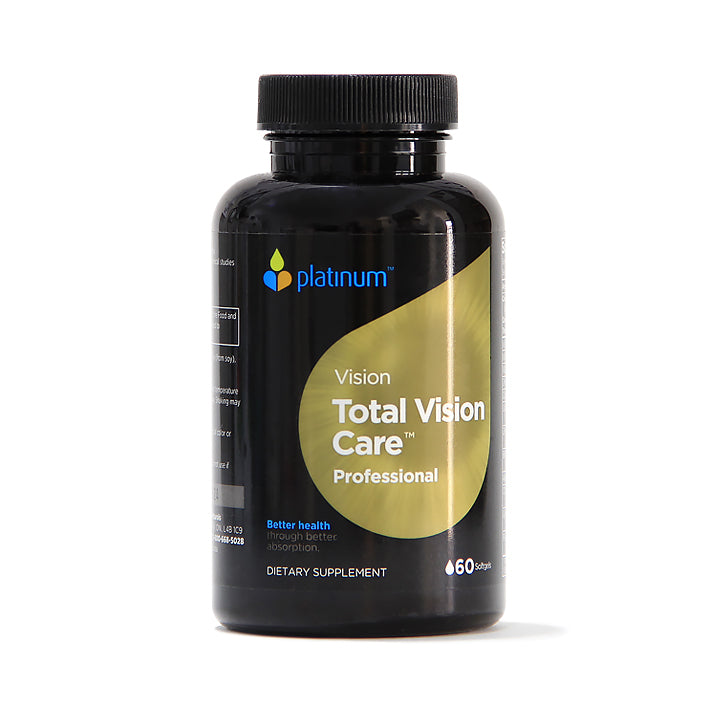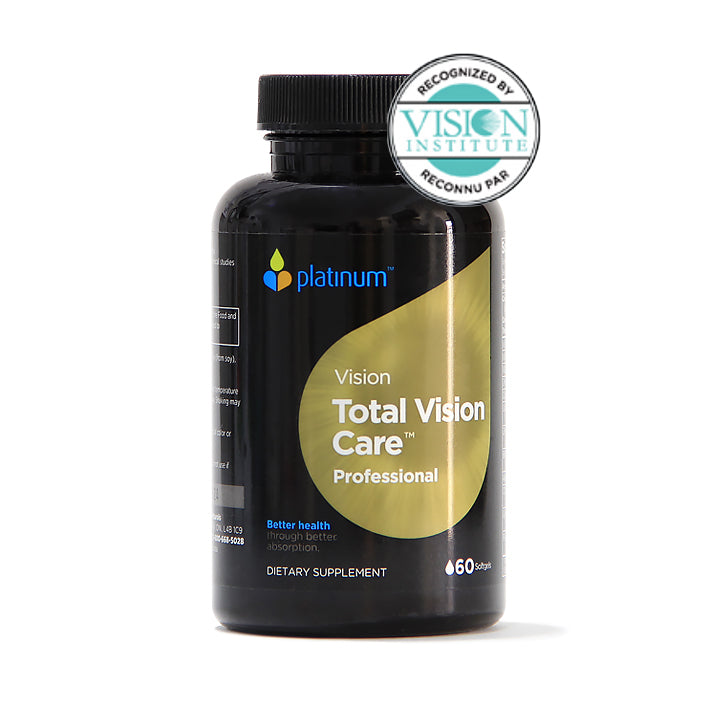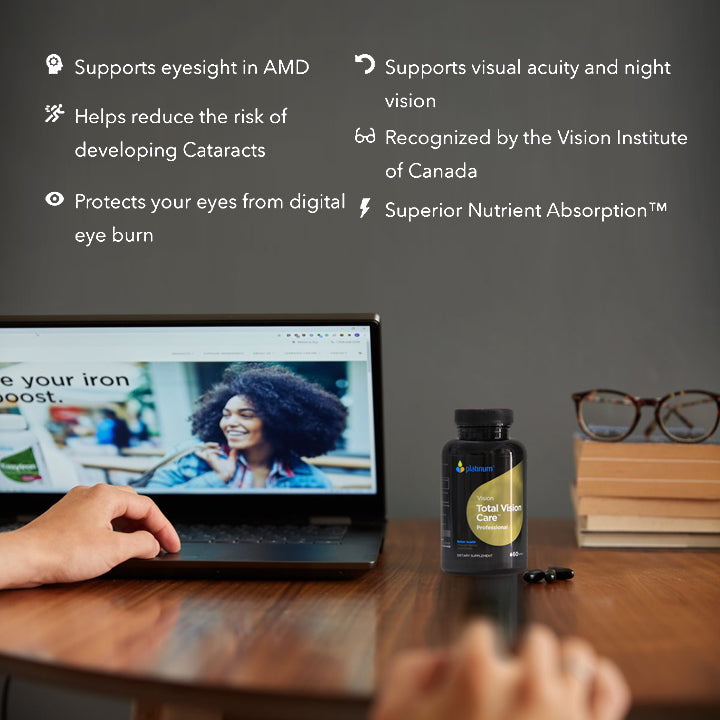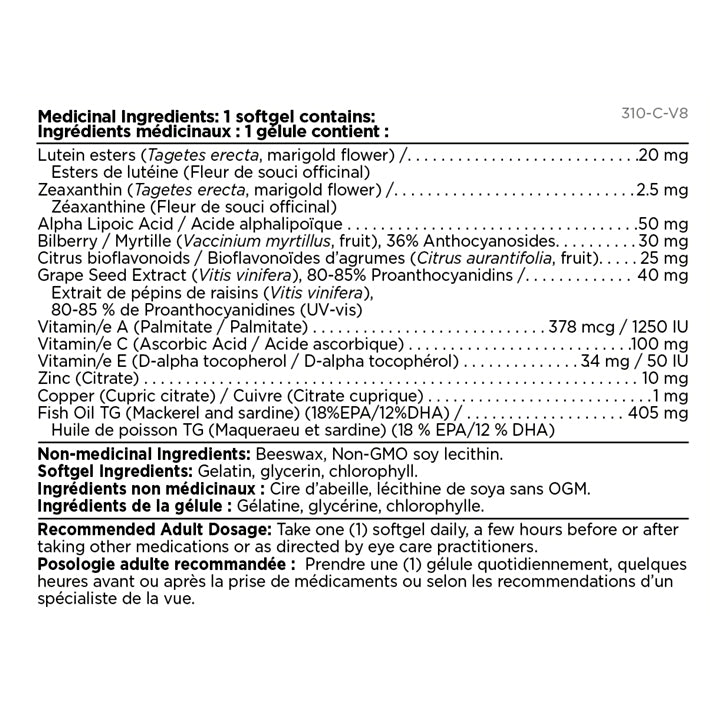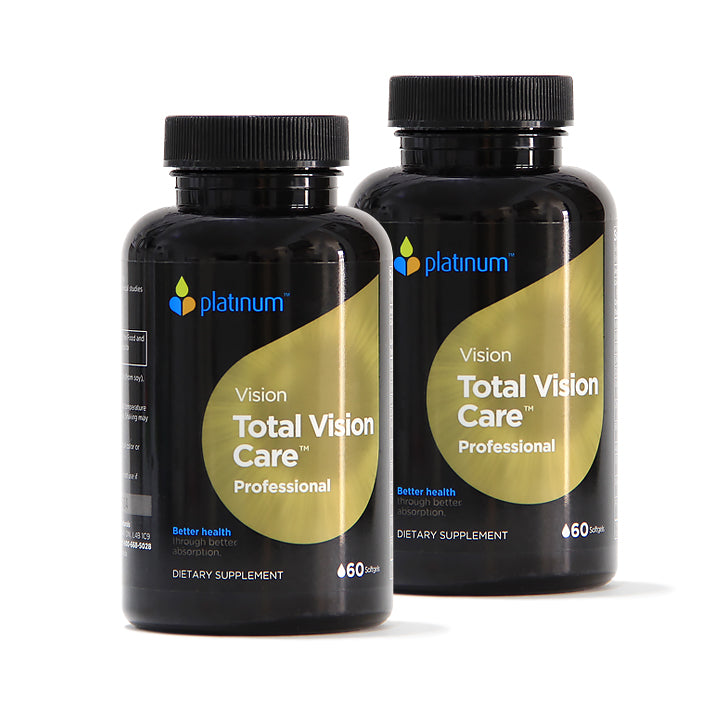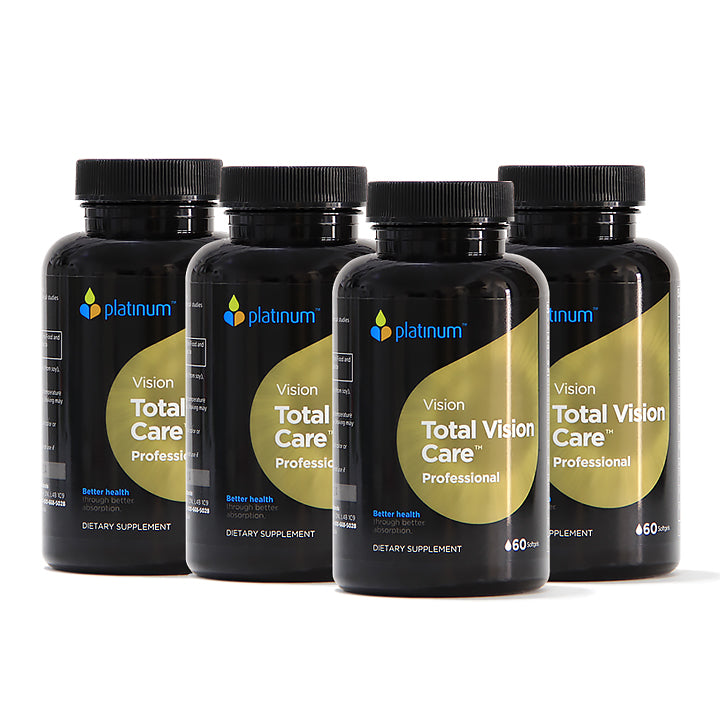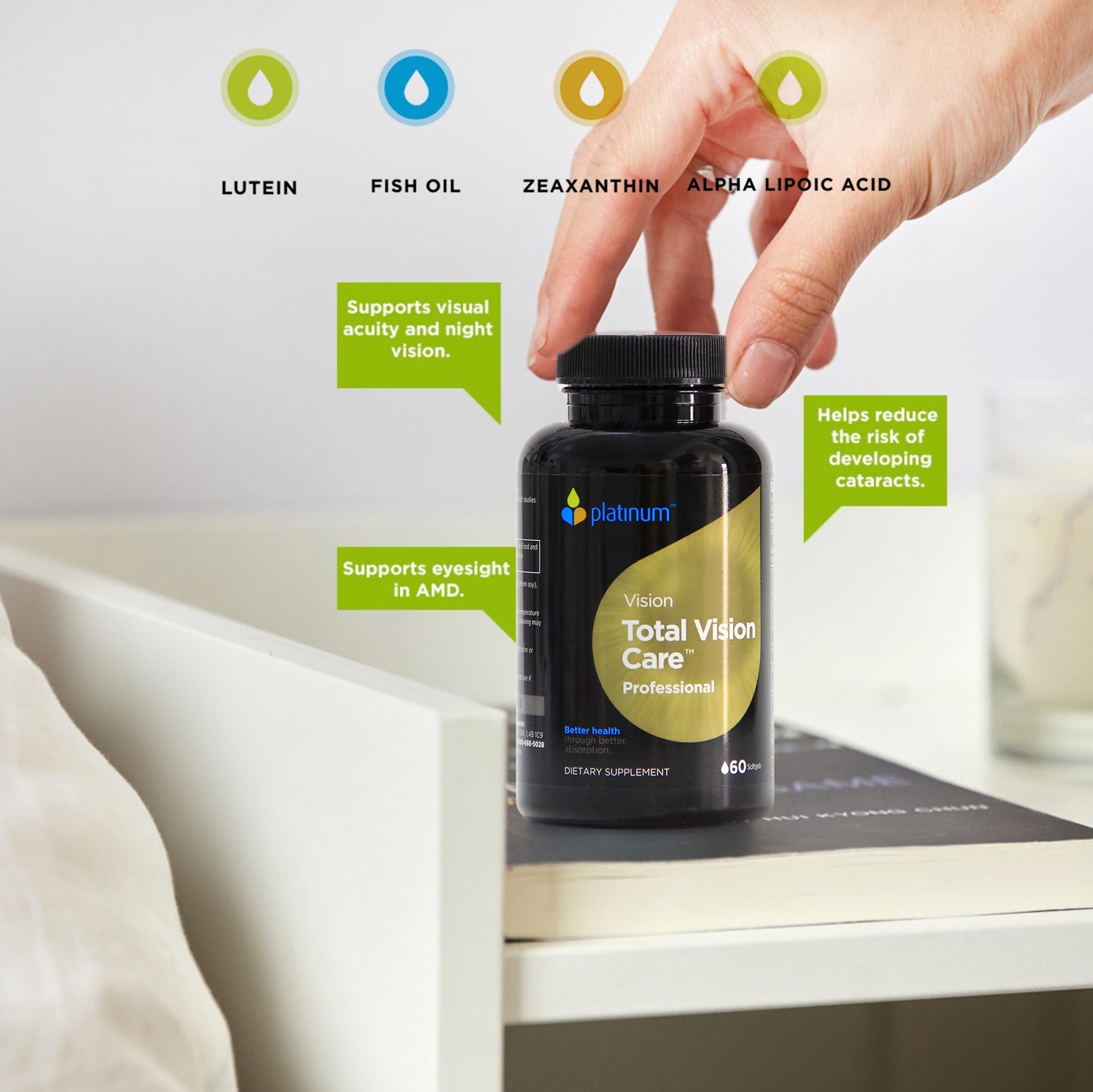 We've all been spending more time than usual staring at screens. But don't worry, with the right supplements like Total Vision Care
Total Vision Care is a blend of powerful antioxidants including lutein and zeaxanthin that supports visual acuity in conditions such as age-related macular degeneration and helps reduce the risk of developing cataracts.