Regular price
$ 89.00
Sale price
$ 89.00
Unit price
per
Sale
Sold out
관절이 약하신 분
허리에 디스크가 있으신 분
평소에 운동을 많이 하시는 분
루마티스성 관절염이 있으신 분 
다른 관절약으로 부작용이 있으신 분
Benefits

관절 염증에 도움
관절의 유연성
무릎, 목, 허리, 손목, 어깨 관절
만성 염증에 도움
Ingredients

강황
보스웰리아
식이 유황
캣츠 크로
대블스 크로
버드나무 추출물
글루코사민

[NEW]
+콘드로이친황산 (Chondroitin sulfate) - 관절과 연골 분해 효소를 억제하고, 새로운 연골 형성을 촉진할 수 있다고 하는 재생 기능

+브로멜라인 (Bromelain) - 파인애플에서 나오는 효소, 산화 스트레스를 줄이고 염증과 통증을 유발하는 성분의 유전적 발현을 감소
Use & Directions

Take two (2) softgels daily, with a meal, or as otherwise directed by your health care practitioner. Take a few hours before or after taking other medications.
Share
View full details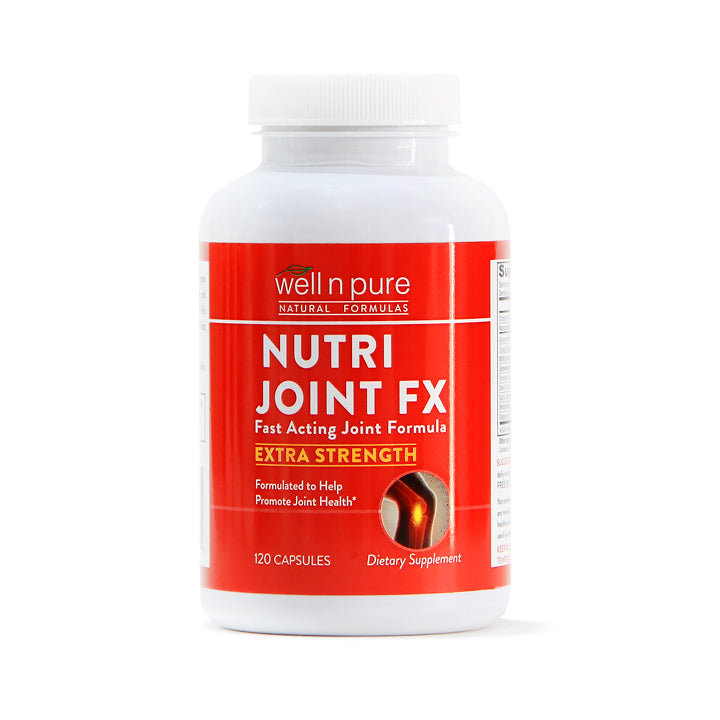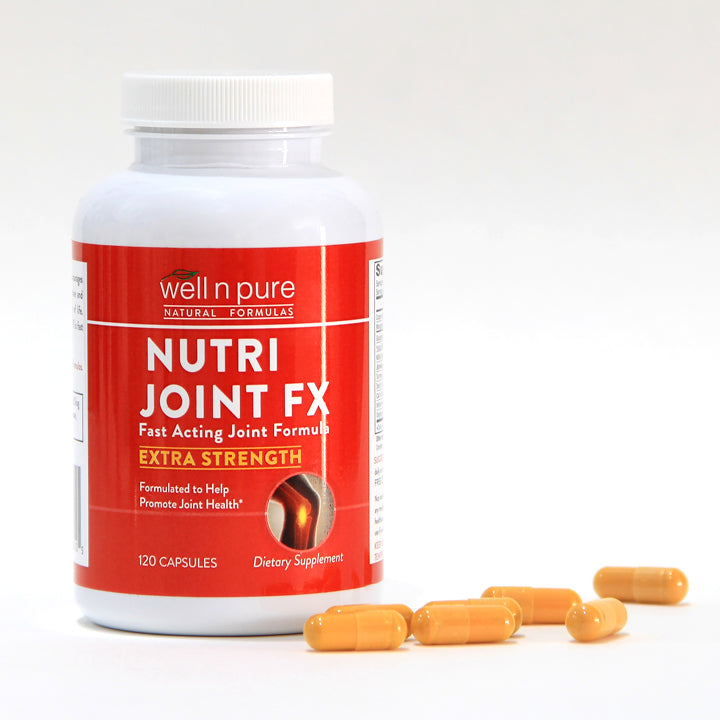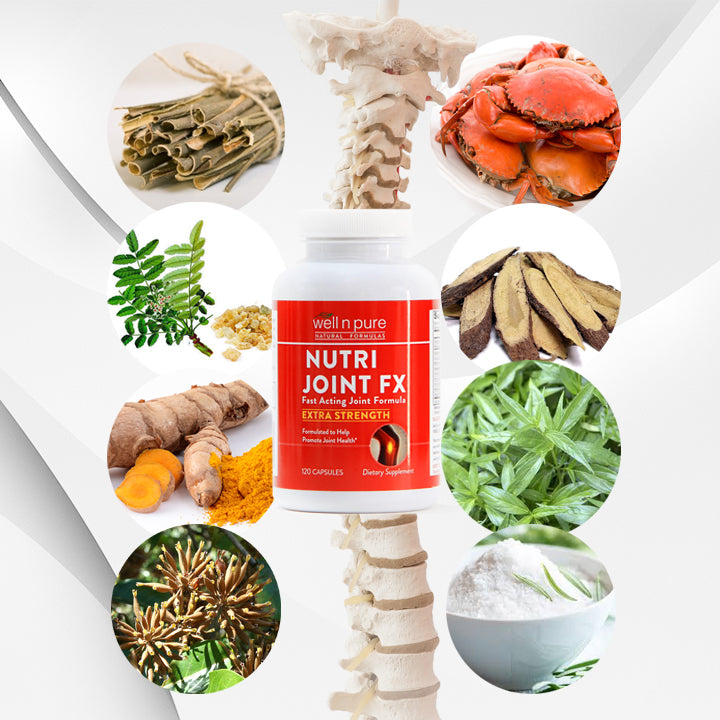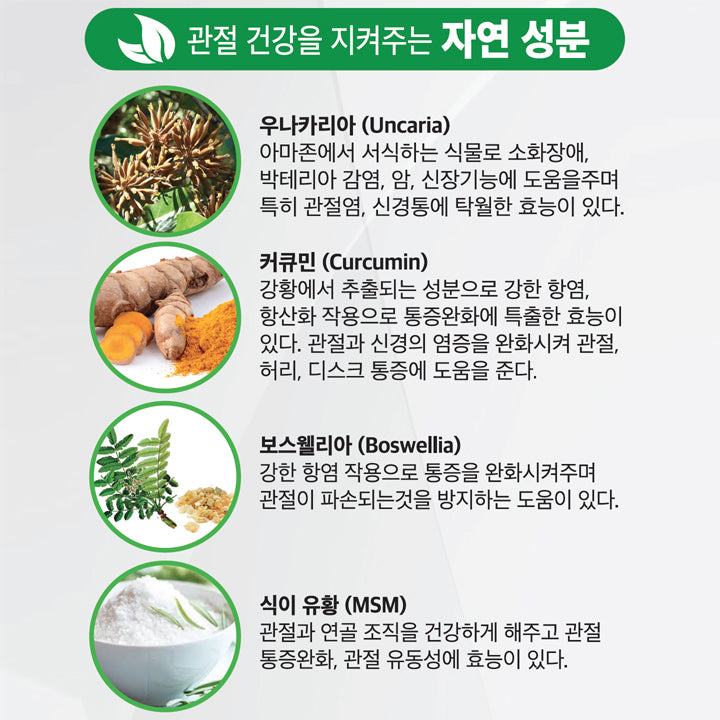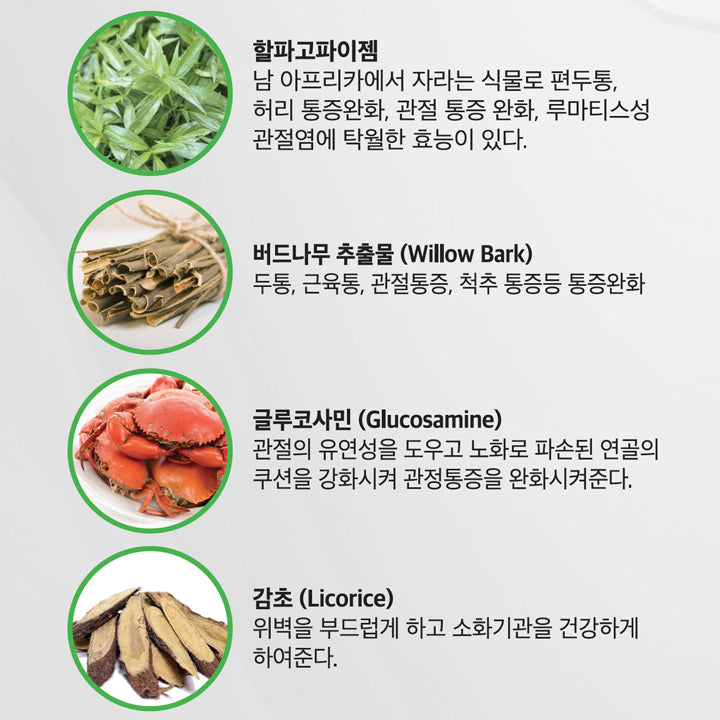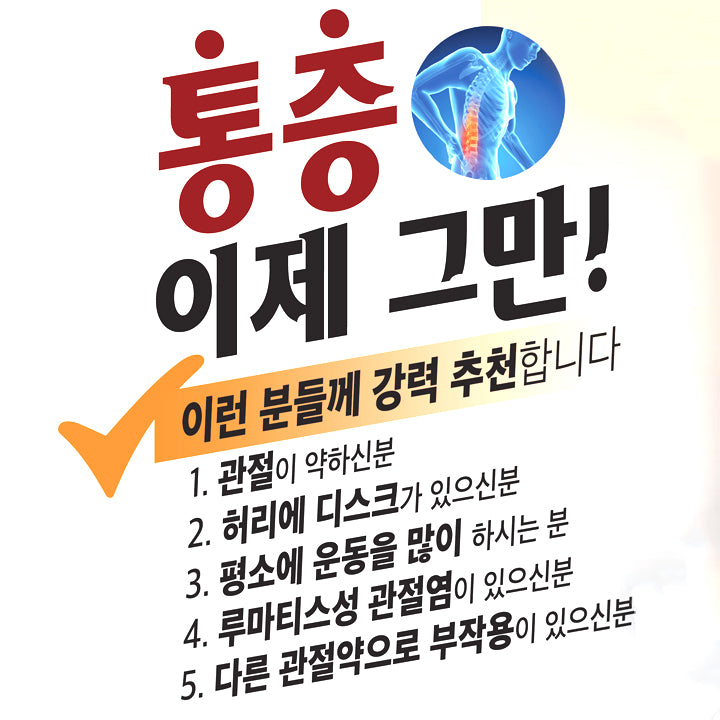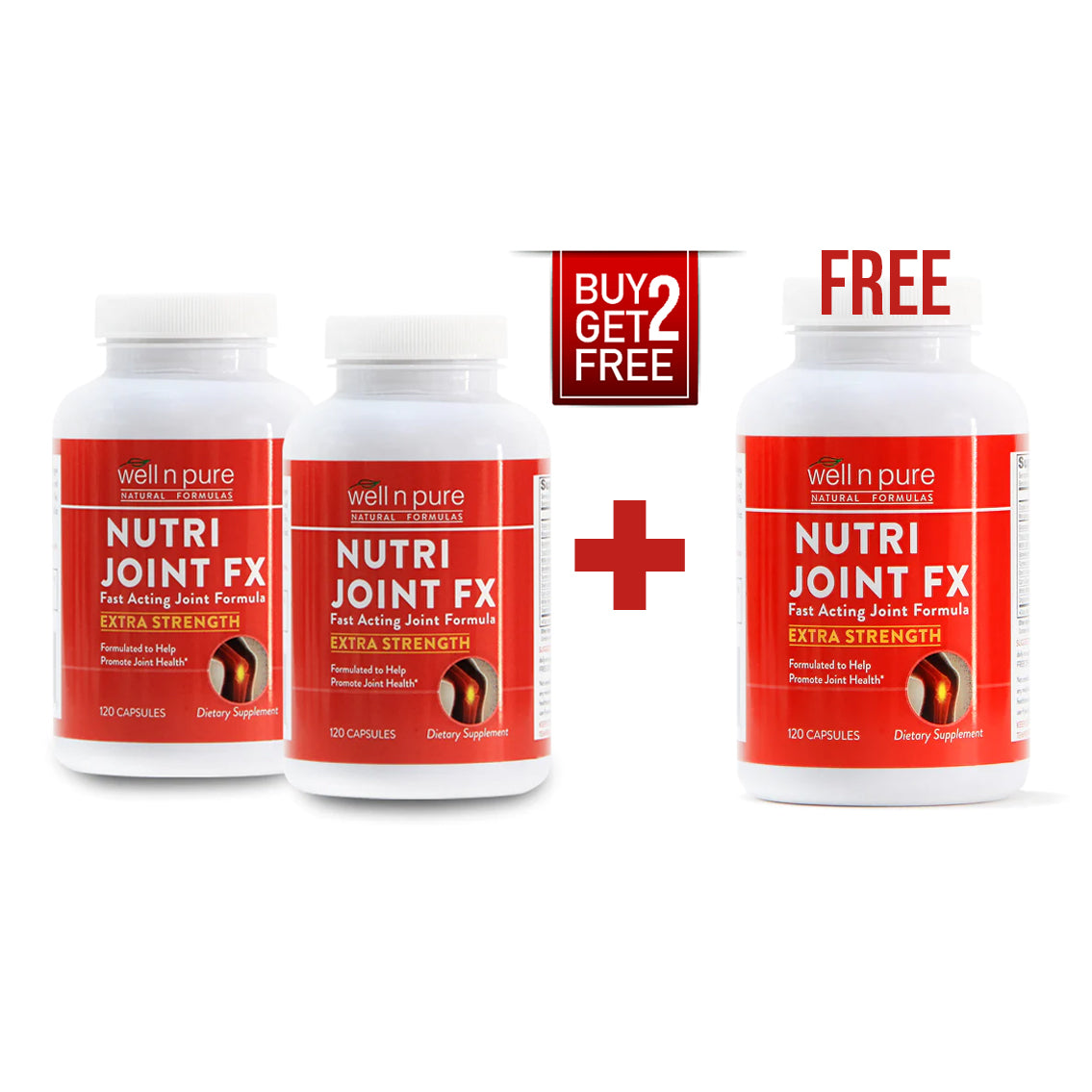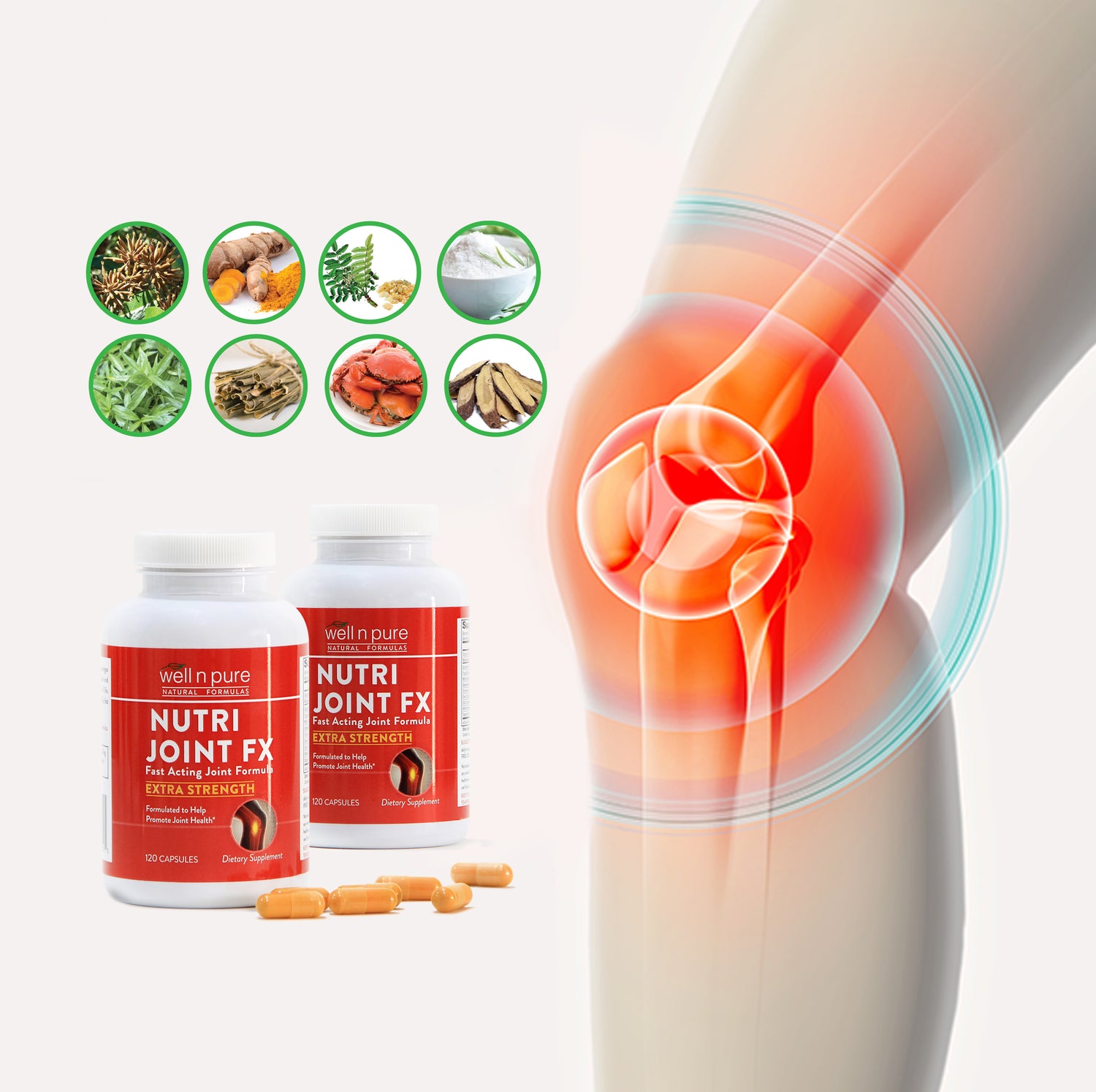 Daily Joint Nutrition Means Healthier Joints
Joint Food is so effective because it provides the most comprehensive natural solution for your joints.
The discovery of "Nutri Joint FX" led to the development of Joint Food, a next generation joint health supplement for aging joints. Nutri Joint FX supplement that provides both fast acting relief combined with longer lasting relief … all while supporting healthier more flexible joints.