Regular price
$ 60.00
Sale price
$ 60.00
Unit price
per
Sale
Sold out
99% of the calcium in your body is found in your skeleton and teeth.
1% remainder of calcium is necessary for vital body functions, e.g. nerve transmission, muscle contraction and renal function.
Resorption is the body stealing calcium from our skeletal structure to insure a supply of calcium to these vital functions. Therefore, a deficient dietary intake of calcium will lead to osteoporosis.
Benefits

Co-Factors for bone health
Co-factors are compounds that work with nutrients to ensure optimal absorption, and in this case help you maintain strong and healthy bones. Total Bone Care has these co-factors for bone health:
Magnesium
Vitamin D
Vitamin C
Vitamin E
Omega-3
Maximize Absorption
For minerals to be deposited in the bones they must first be absorbed. Numerous studies have shown that the highest intestinal absorption of calcium occurs when calcium is incorporated into vesicles made from fish oil. The complementary polyunsaturated fatty acids in the intestinal membranes influence membrane fluidity and work in synergy with polyunsaturated fatty acids in fish oil to enhance calcium transport and that of vitamin D3 as well.
Superior Nutrient Absorption™
Your body can only benefit from what it absorbs. EasyCal Bone Builder is made with our award-winning Superior Nutrient Absorption™ delivery system: nutrients protected in healthy oils enable your body to absorb more of what it needs throughout the day.

Total Bone Care는 노인 혹은 소화 시스템이 약하거나 골밀도가 낮은 사람들을 위해 만들어졌습니다. 
칼슘과 필수 영양소 인 마그네슘, 비타민 D 및 비타민 K2를 결합하여 최적의 뼈 건강을 유지합니다.
* 뼈의 힘과 유연성을 지원합니다
* 골다공증 위험 감소
* 심장 친화적 
* 우수한 영양소 흡수 ™
칼슘의 역할에 대해 알고 계셨습니까?

* 신체 내 칼슘의 99 %는 골격과 치아에서 발견됩니다.
* 나머지 1 %의 칼슘은 신경 전달, 근육 수축 및 신장 기능과 같은 중요한 신체 기능에 필요합니다.
* 흡수는 신체가 골격 구조에서 칼슘을 훔쳐 이러한 중요한 기능에 칼슘을 공급하는 것입니다. 따라서 칼슘 섭취가 부족하면 골다공증이 발생할 수 있습니다.
뼈 건강을위한 보조

인자 보조 인자는 최적의 흡수를 보장하기 위해 영양소와 함께 작용하는 화합물이며,이 경우 튼튼하고 건강한 뼈를 유지하는 데 도움이됩니다. EasyCal 칼슘에는 뼈 건강을위한 다음과 같은 보조 인자가 있습니다.
마그네슘
비타민 D
비타민 C
비타민 E
오메가 -3
흡수 최대화

미네랄이 뼈에 침착 되려면 먼저 흡수되어야합니다. 
많은 연구에 따르면 칼슘이 생선 기름으로 만든 소포에 포함될 때 칼슘의 가장 높은 장내 흡수가 발생합니다. 
장막의 보완 적 다중 불포화 지방산은 막 유동성에 영향을 미치고 어유의 다중 불포화 지방산과 시너지 효과를 발휘하여 칼슘 수송을 향상시키고 비타민 D3의 전달도 향상시킵니다.
Ingredients

칼슘 
이브닝 프림 로즈 오일
마그네슘
비타민 K2
CALCIUM
MAGNESIUM
VITAMIN K2
EVENING PRIMROSE OIL
Use & Directions

Take three(3) softgels daily with food or as directed by a health care practitioner.  Take a few hours before or after taking other medications.
매일 3정을 음식과 함께 섭취하십시요. 혹은 전문의와 상의후 섭취하십시요.
Share
View full details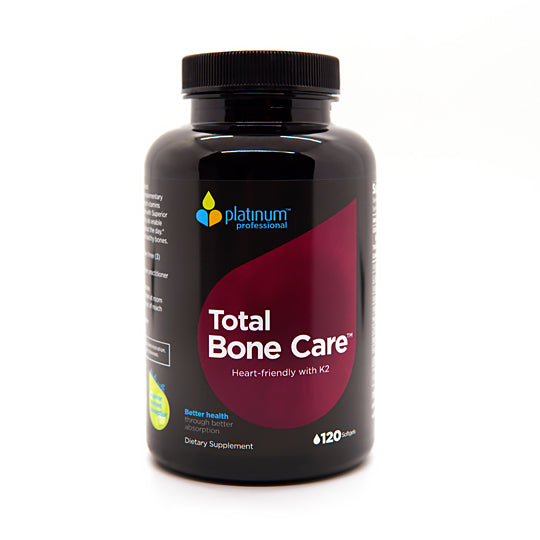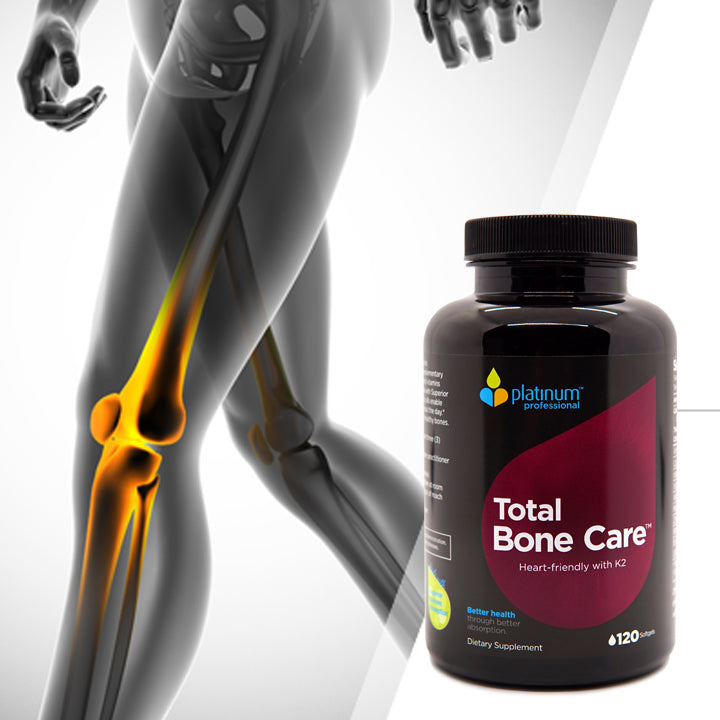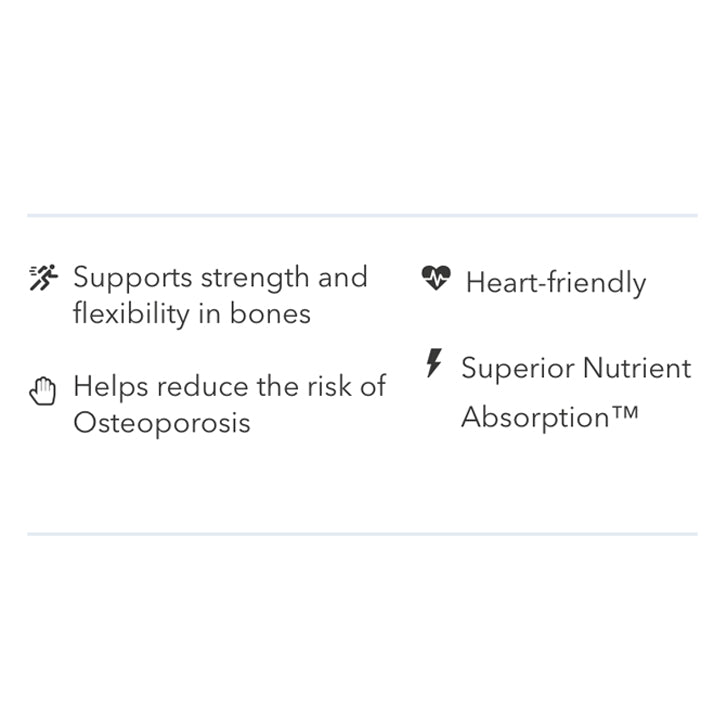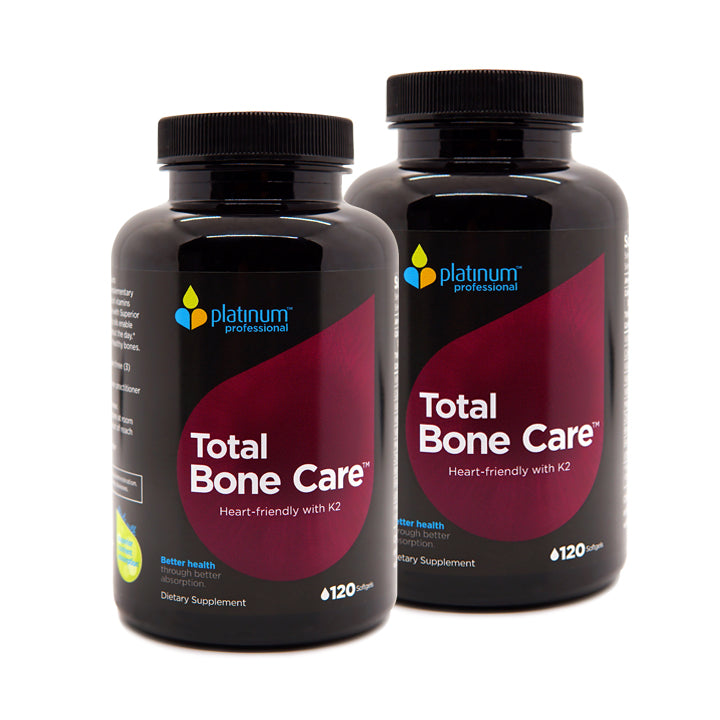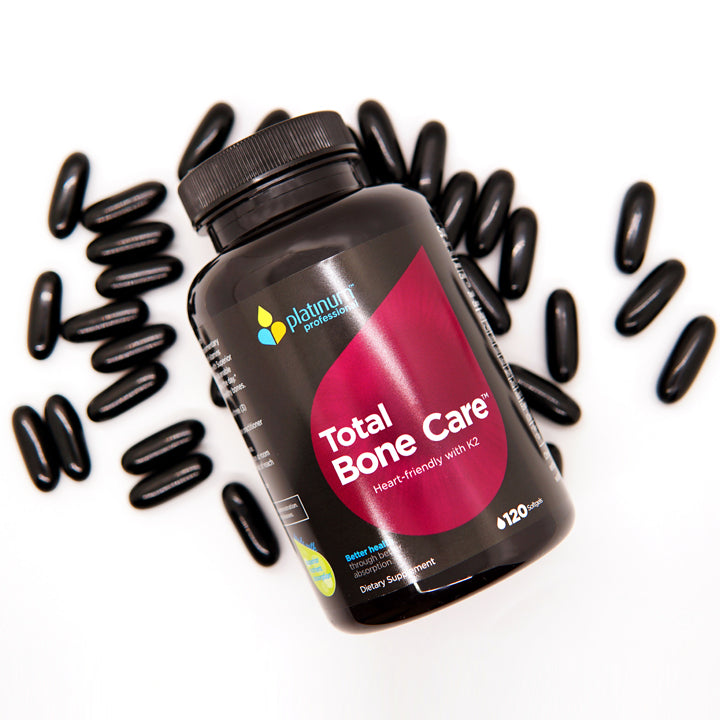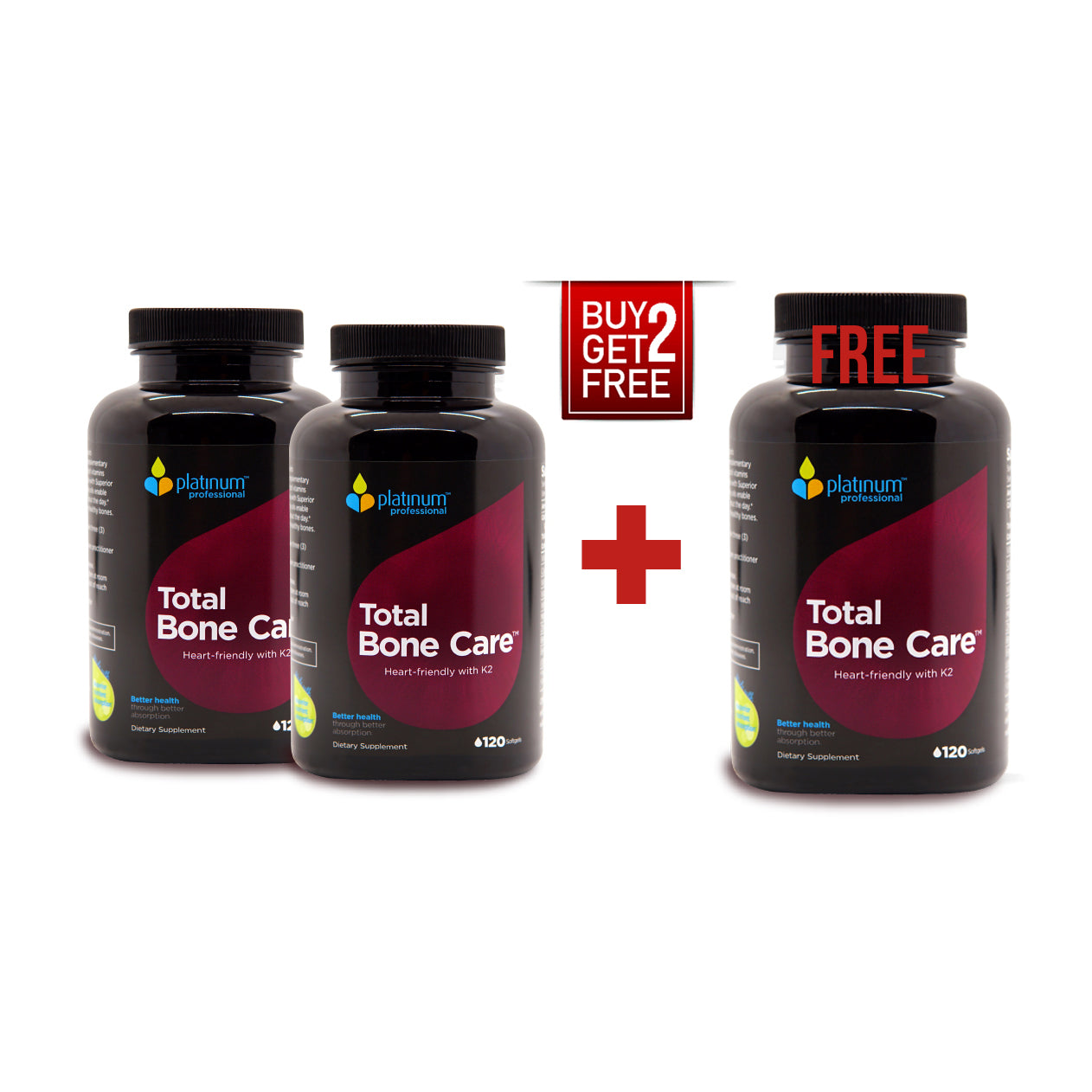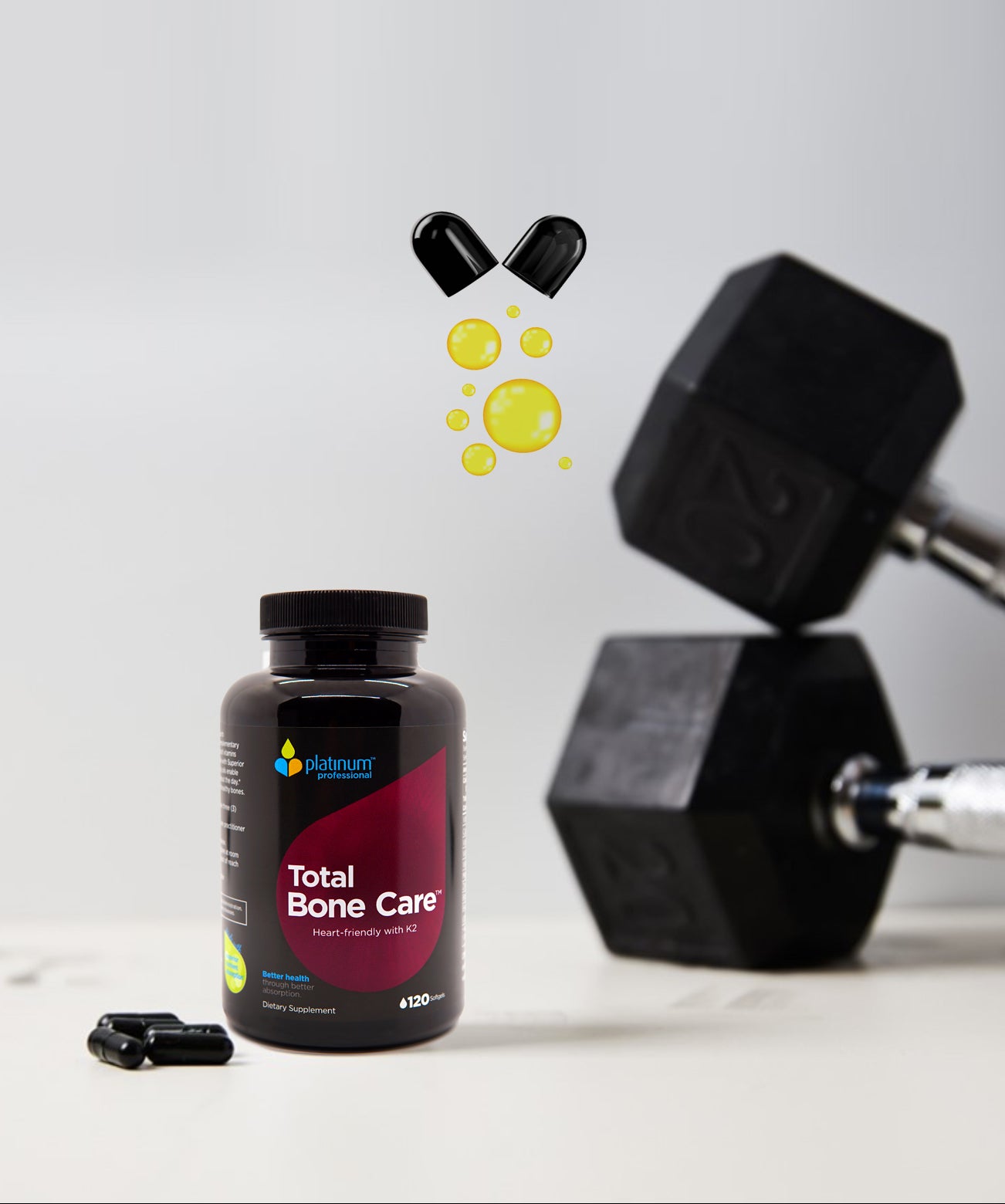 99% of the calcium in your body is found in your skeleton and teeth.
Co-factors are compounds that work with nutrients to ensure optimal absorption, and in this case help you maintain strong and healthy bones. Total Bone Care has these co-factors for bone health
Here's why EasyIron is one of the best iron supplements on the market.
✔ Magnesium
✔ Vitamin D
✔ Vitamin C
✔ Vitamin E
✔ Vitamin K2
✔ Zinc
✔ Boron
✔ Omega-3